Rules for Success in Life and Work
Picture this: Your alarm goes off but you hit snooze at least 5 times before you actually get up. You need at least 2 cups of coffee before even getting out the door just to somehow get through your morning. Your drive to work does nothing but aggravate you. Your day is just another day of going through the motions until 5 o'clock comes around so you can go home, sit on the couch while watching some mindless TV show before going to bed all so you can wake up and do it all over again.
Does this sound like you?
If it does, then keep reading.
Years ago I watched an amazing YouTube video of a speech from Arnold Schwarzenegger where he shares his six rules to success. Since then I have watched this video once a week, every week and let me tell you it will motivate you in ways you never thought you could be. It will give you the fuel to your fire to be able to accomplish anything, big or small in work or in your personal life.
His secret to success starts with this…
First rule of success:
Trust yourself

Ask yourself who you want to be, not what, but who.
Second Rule of Success:
Break the rules

It is impossible to be an original if you are too well behaved and don't want to break the rules.
Third Rule of Success:
Don't be afraid to fail

Whatever you attempt always be willing to fail. Don't be paralyzed by fear or else you will never push yourself.
Fourth Rule of Success:
Don't listen to naysayers

Thrive on when people say you can't do it because you can be the first person to do it.
Fifth Rule of Success:
Work your butt off

No pain no gain, if you want to win there is absolutely no way around hard, hard work.
Sixth Rule of Success:
Give Something Back

You must always find time to give something back it will give you more satisfaction than anything you've ever done.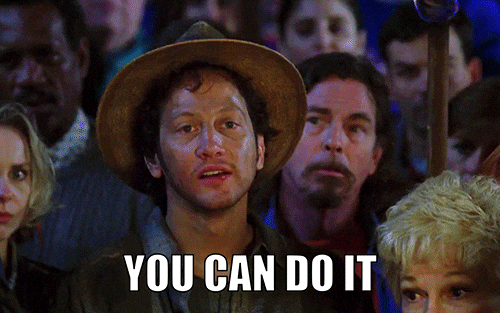 So get out there, chase your dreams and goals, and make something happen for yourself! You are the ONLY obstacle in your way!
And if even after reading the summary of those six rules and you STILL don't feel motivated, click here, to watch the video in its entirety.
#2019 #success #secret #rules #dreams #justdoit #youcandoit #motivation #trustyourself #breaktherules #dontbeafraid #workhard #giveback #January #CTInsurance #BSPInsurance