How To Properly Take Care Of Your Roof
The seasons are changing and summer will be here before you know it. That means it's time to get outside and get your yard work started. Mowing the lawns, planting new flowers, cleaning gutters, etc. is only the start of what you should be doing to get your home ready for the upcoming year, or two. The one thing you absolutely should do, if you haven't yet, and especially if you haven't in a while, is check your roof!
If you have been a homeowner for a few years now and haven't checked on your roof since purchasing your house, or just haven't had a chance to get around to it the past year or so, now is the best time to! The roof is quite literally one of the most important parts to a house, why would you ever want to neglect that?
Now we know it's a hassle to get on the roof and check it out, and sometimes you may not even know what you're looking for, but what if we could tell you a way you could add years to your property's roof life? Would you jump at that opportunity? An opportunity to save money, time, and quite frankly a lot of headaches? Because you should!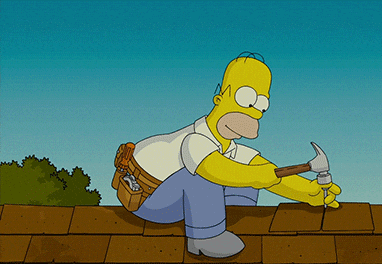 So how can you improve your property's roof performance and longevity?
1) Cleaning
Cleaning involves treating the biological decomposers such as moss and lichen, as well as bacterial black staining with a solution that will eliminate not only the visible fungal infestation but also their root system through a process known as Softwashing. These biological decomposers literally eat your roof. By keeping your roof free of this fungal infestation it helps to stop the active degradation of your shingles.
2) Conditioning with NEW Soy Fusion Technology
Your roof experiences a variety of temperature changes on a given day. For example, on a hot summer day your roof may reach 140 degrees but after a rain storm it may reach 70 degrees. Soon after the sun appears, your roof may return to 140 degrees again. These repetitive expansion and contraction cycles eventually result in the oil of the shingle drying out, usually after 7-10 years. Your shingles reach a tipping point and the oil content is no longer sufficient to keep the shingle's original integrity. Granules start to fall off and stress points begin to crack. Up until now there was nothing you could do once these problems began to occur.
BUT THANKFULLY…
Now with the help of a scientifically-formulated Soy Fusion technology you can return the needed oil back into your roof's shingles. By using this product, it returns the shingles previous pliability and permeability. What's even more impressive is this technology does not use petroleum-based oil to achieve this result but utilizes an all-natural shingle treatment derived from a food grade soybean oil. By using soybean oil, this service treatment is 100% safe for people, pets, properties, and the environment. Treating your roof's shingles with this all-natural shingle treatment is a small fraction of what replacing your entire roof would cost and will provide your roof shingles with enough oil to extend your service life by 5 years per treatment.
So not only can you extend the life of your roof and not have to worry about it all the time, you can also save a boatload of money! It's a win win for everyone!
And if you're wondering how you can purchase this for your roof, call American Safe Wash, our business of the month! They do such amazing things for your homes. Check out their website by clicking here or give them a call at 1.800.729.4356 to see how they can help you get your house ready for the summer and also the next 5 years!
DON"T FORGET! Act quickly because for the month of April only, if you mention BSP Insurance you will get $50 off roof cleaning or power washing!
Lastly, if you have neglected your roof all these years and something unfortunate happens, please call us anytime during our office hours at (203) 237-7923 and we will gladly help you fix whatever insurance costs may arise. We love helping people anyway we can!
#roof #roofing #powerwashing #powerwashing #restoration #americansafewash #BSPInsurance #Connecticut #CTInsurance #MeridenCT #OldSaybrook #Protection #gutters #yardwork #spring #summer #flowers #trees #house #houseprotection #roofprotection #HomeInsurance #CTHomeownerInsurance