Of the many amazing insurance products and programs we offer, special event insurance is one people may overlook or forget about. Event planners are often puzzled over whether to purchase event insurance, and if they do, exactly what they need to insure. Whether it's a cocktail party or a black-tie benefit, an indoor or outdoor event, etc. some things are always out of your control and you always want to be protected if that's the case.
Here are some things event insurance can protect you from:
General liability insurance

Used to protect the insured involved in the event against property damage or bodily injury.

Liquor liability insurance

This coverage is used to provide protection in the case of alcohol being given to a minor, or problems that may arise due to a person being overly intoxicated.

Cancellation insurance

Used to protect you in the case of cancellation due to unforeseen circumstances such as foul weather, or a vendor such as the photographer or caterer doesn't show. This usually covers the loss of deposits and costs already paid in advance.

Hired/Non-owned auto liability

Covers vehicle damage to vehicles rented for the event and injury to a third party.

Third-party damage insurance

Covers damages to a location while it is under your control, protecting you from having to pay for repairs.
At BSP Insurance, we can cover all of that! Coverage is provided up to $1,000,000.00 per occurrence and there is no deductible amount. Premiums start below $100 per event as well!
Some of the events we can insure are:
After Prom Parties

Auctions

Banquets

Birthday Parties

Charity Events

Holiday Events

Conventions

Farmers Markets

Religious Events

Trade Shows and Expos
And so much more!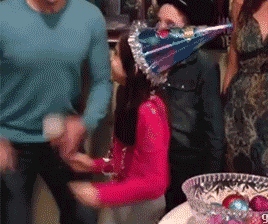 To figure out what type of coverage your party would need, give us a call and we will make sure your event goes off WITHOUT a bang! AT BSP Insurance, we make sure our clients know they are our top priority. So give us a call anytime during our office hours at 203-237-7923 or visit our website for more information by clicking here!
#2019 #CTInsurance #BSPInsurance #specialevent #insurance #coverage #planing #cocktailparty #event #events #liability #alcohol #prom #auctions #banquets #charity #holiday #farmersmarket