Home Insurance & 4th of July Fireworks
The Fourth of July is typically the busiest day of the year for fires. The National Fire Protection Association says two of every five structure fires are blamed on fireworks.
An average of 18,500 fires annually are blamed on fireworks. Hospital emergency rooms treated an estimated 12,900 people for fireworks related injuries; 54% of those injuries were to the extremities and 36% were to the head. Children younger than 15 years of age accounted for more than one-third (36%) of the estimated 2017 injuries, according to the NFPA.
Now with all that information, the question you might be wondering is, "Does my home insurance cover injuries or damage caused by fireworks?"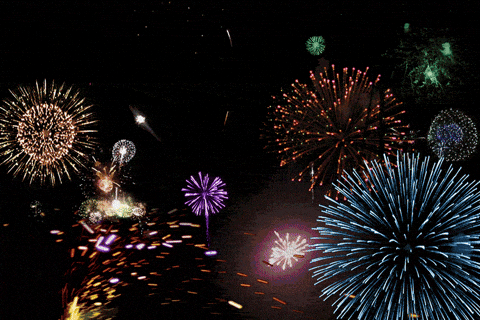 The answer to this question is not so black and white.
Most home insurance policies provide many different types of protection, and these protections often have different payment limits. Also, there are different types of accidents. The answer, mostly, is yes. That is, unless fireworks are illegal where you live, and unless you purposely caused injury or damage. Then you may be on your own.
Will home insurance cover firework-related damage and injuries?
Whether home insurance covers your fireworks-related damage depends on your policy. Different accidents, different coverages. If fireworks set fire to leaves in your gutters, a section of your home insurance policy for fire incidents could cover the damage. Fireworks that malfunction and injure a friend on your property could be covered under a section for medical payments to others. Likewise, a section on liability payments could cover your fireworks accidentally shooting into your neighbor's house and breaking a window.
But if you get into a bottle-rocket war and injure a friend, you may not be covered because the incident was intentional.
If you injure yourself, you may not be covered because you can't file a liability claim against your own policy. Your health insurance would have to kick in.
If you're shooting off illegal fireworks and set fire to your house, you may not be covered. Most policies exclude damage resulting from illegal acts.
So bottom line is, if you are illegally setting of fireworks or are misusing fireworks, you most likely are not covered under your policy. Make sure that you check what the regulations are in your state before lighting them off! (P.S. Fireworks are illegal in CT!)
Regardless, there will always be rule breakers so continue practicing safety throughout your holiday weekend and remember to make smart choices. At BSP Insurance, we will always do what we can to help, however in circumstances like this with fireworks and policies, sometimes there is just nothing we can do. Still, never hesitate to call us at (203) 237-7923, because as stated, we will do whatever is necessary to help our clients.
#fireworks #HomeInsurance #safety #4thofJuly #fourthofjuly #ct #connecticut #insurance #CTInsurance #Liability #fire #firesafety #holidayweekend #holidayfireworks